Searching for Middletown CT Locksmith?
Look no further, your Middletown CT Locksmith is Action Services Company.  Read our testimonials, br

owse our web site and call to speak with Ron today. 860 537-1932
With a population nearing 50,000, Middletown, CT is larger than one might expect.  We all associate Middletown CT with a huge Main Street but forget Route 66 bisects Middletown CT carrying car loads of people between Providence and Hartford.  How many of those people might have criminal intentions, looking for an opportunistic score or just a plain nefarious parasite just waiting to pounce on the unsuspecting individual?
"Deadbolts, Deadbolts, Deadbolts" Can't be said enough! Clearly the most respected first line o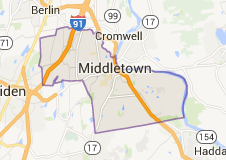 f defense and a strong deterrent to the random wave of crime today.  A properly installed deadbolt is aligned with a jamb reinforcing strike that resists a kicked in entry.  A professional locksmith will arrange the pins to resist picking and use bump resistant drivers adding invisible value compared to a big box purchase. Your Middletown CT Locksmith, Action Services Company will assist you every way possible guiding you to the best solution to your specific security needs.
Introducing the modern deadbolt and key control solution.  The keypad deadbolt has more features than we can mention in this page.  Imagine a family member needing to retreat to the safety of your home without fumbling for keys, lock the door behind themselves and insulate themselves from a threat.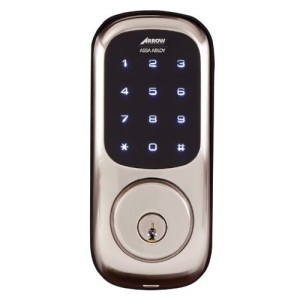 Speaking of key control, if you give a key to a trusted neighbor to water the plants, feed the dog, etc while you are away, what to keep their daughter's ex-boyfriend from making a copy of the key? Do you know of someone utilizing a healthcare service? Make a code for each of the caregivers and as they change, delete the codes. Give a code to the in-laws but guarantee never to get a surprise walk-in, push the 'privacy' button and the code will not work! One time codes for service people; painters, plumbers, etc.  Never share a key with anyone that is not 100% trusted.
All this and more can be discussed privately and confidentially over the phone or in your home; call your Middletown CT Locksmith, Action Services Company today.
"Keeping Your Home and Office SAFE" – shop local; call your Middletown CT Locksmith, Action Services Company. 860-537-1932
Action Services Company is a family owned, full time mobile locksmith security company dedicated to the local Middletown, CT area. Owned by Ron and Stacy Silberman, we have served the Greater Middletown, CT area for more than 35 years. Our "Wonder Dog" Lucy accompanies Ron on most calls as long a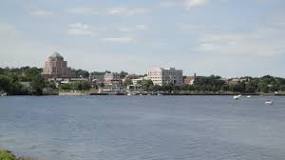 s it is cool enough for her to stay safely in the van. The kids are grown and all live in the surrounding Middletown, CT area keeping us well grounded and accessible.
On the Commercial side, being certified in many different commercial product lines; including Medeco, Corbin Russwin, Schlage, and Marks to name a few, Ron will personally visit your Middletown, CT area location, professionally address your installation, repair, re-combination needs, etc and solve almost anything you can throw at him. Panic bars, door closers, electric access strikes, high security deadbolts, all installed and serviced with the utmost of professionalism and confidentiality.
On the Residential side, all new homeowners in the Middletown, CT area should give Action Services Company, their Middletown CT Locksmith a call and make an appointment for Ro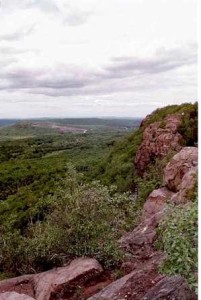 n to stop out and do a simple combination change. Often the existing locks on the door are a quality product without the need for replacement. What is essential though is to re-set the pins, assign a new key to the existing lock and ensure anyone that had a key now doesn't. This is a rather benign procedure and much, less expensive than new locks; while here, Ron will accompany you while performing a complimentary security audit. In today's world, if you do not have deadbolts on every door, you should! Middletown, CT is a very safe and secure area but the elimination of old keys, servicing the locks and the installation of deadbolts is a very inexpensive deterrent to today's random intrusions.
Action Services Company, Serving the Middletown, CT area for over 35 years.